Wellington Wedding Photographer
- Weddings A ELOPEMENTS

Reimagine
YourWedding

You deserve the wildly unforgettable, meaningful, love-filled wedding of your dreams.
Lets live your wedding story together.
Experience
Meet the Dream Team of Wedding Memory Makers
Kio ora, Hello, Namaste, Many congratulations on finding the love of your life and thank you for visiting A Wedding Story. Your love story is a beautiful journey. You deserve a Wedding Photographer who perfectly vibes with your unique love story, someone who connects with you and makes you feel amazing in front of the camera, even if you do not like to be photographed.
Meet our dream team, headed by Dinesh and Ruchika, who are proud residents of New Zealand residing in Lower Hutt, Wellington.
Your Wedding Photographer
Ruchika, who used to be Behavior and Leadership Trainer, fell in love with photography in 2012. Since then she has been working in a variety of genres, but her area of expertise is telling genuine and unique wedding tales.

Your Wedding Videographer
Now, let's talk about Dinesh, While he's a tech pro by qualification, he transforms into our lead videographer, crafting unique wedding stories perfectly aligning with our client's dreams. Dinesh is more than a friendly face; he's an expert in making everyone feel their best and capturing those picture-perfect wedding moments.
More About Us
Your Upcoming Wedding Photos and Wedding Videos Is Going To Be Nothing Short Of Spectacular!
We Cover wedding Photography and Videography across NZ and quite active in Wellington, Lower Hutt, Kapiti, Upper Hutt, Porirua, Palmerston North . We love to travel and are open to travel across New Zealand.

The most beautiful photos happen when you're completely immersed in the present, leaving behind all worries. feeling the present moments. As a Photographer and a Videographer, we take complete ownership of setting the right mood for you to experience your Wedding day just as you would have thought. You can 100% back on us and fully trust us to capture your most important day.
We will ensure that every beautiful detail, emotion and celebration is captured well and your wedding memories are spectacular. With our comprehensive wedding photography and videography, we ensure that every aspect of your celebration is beautifully documented. From grand gestures to subtle nuances, we will capture all the authentic moments that define your love story.
Get In Touch
Our Portfolio
Wellington Cathedral of St. Paul , Parliament , Ohariu Farm, Wellington New Zealand
Silver Stream Retreat , Upper Hutt, Wellington
St. John's Presbyterian Church, Wellington
Gurudwara Sahib, Naenae (Sikh Temple)
Wellington , New Zealand
Kind Words
Kind Words
Photoshoot- Wellington Wedding Photography, Videography
We are so grateful to Ruchika and DJ for their awesome work. It was an excellent experience, I and my wife am so glad that we chose them (A Wedding story) for our wedding photography. We opted for the Sliver 2 package which also included the video highlights of our wedding ceremony and reception. They went above and beyond with the photography and videography which is breathtaking. They captured all our special moments and every time we watch the video and the photos, it takes us back to our special day like it was yesterday. Working with them was very comfortable, it felt like we know them for ages. Their work as wedding photographers in Wellington and Lower Hutt surpassed our expectations.
Both of them were jovial and flexible around us and our guests. We had a catch up with them before the wedding, their communication is fantastic. They get to know you as an individual and what are your expectations from their work. They made the whole wedding ambience cheerful for which we are really grateful. We would highly recommend them, if you want your special moments to be mesmerised forever. Thank so much once again, keep on doing the great work
Solomon Gill
Photoshoot- Wedding Photography, Videography  UpperHutt (Aston Garden)
Ruchika, Dj and their team made our wedding day so memorable. Even before our wedding day, they paid a lot of attention to the details. They took the time to personally get to know us better, discussing what our personal interests were, our families and friends. With this in mind, we figured out what's most important to us so that it can be photographed on the day. On the wedding day itself, they were prompt and professional. They made our guests feel comfortable, creating fantastic scenes and lifting the mood! All of this effort resulted in an amazing set of beautiful photos and showed in our tailored video which we couldn't be more happy about.
Even after the wedding, they consistently kept us informed on how editing all the images were going, and walked us through various options of putting the photos onto canvas to have in our home so we can enjoy the photos for many years to come! We'd highly recommend Ruchika to anyone looking to capture all the special moments of their wedding day
Angelo and Bonnie
Photoshoot- Wedding Photography, Videography  Wellington (Waterfront, Wellington City)
We loved working with Ruchika and Dinesh they're very professional, genuine, flexible and easy to work with. We had to postpone our original plans due to Covid-19 but they were very understanding. After we decided to have the wedding back on, they made sure they're available on the day. The photos came out beautifully capturing the special moments of Gaby and I as well as of our family and friends. A day we will never forget! Thank you Ruchika and Dinesh
– Jay and Gaby
Jay and Gaby
Photoshoot- Wedding Photography
Location- Botanical/ Rose Garden, Wellington
Ruchika and her husband provided outstanding photography services for our wedding. They captured a multitude of stunning shots that truly exceeded our expectations. During the group photo sessions, they made us feel at ease and even managed to get us to laugh, creating a relaxed and fun atmosphere. Our wedding took place outdoors at the Wellington Botanic Gardens, and we were thrilled that Ruchika and DJ joined us for a 15-minute walk from Remembrance Ridge, where the ceremony was held, to the Begonia House for the reception, capturing beautiful shots of my wife and I along the way. They also took advantage of the stunning rose gardens to take some remarkable photos of us before we headed to the reception.
We were especially pleased with the photographs of our guests, which highlighted the significance of the event for our families. The final product was breathtaking, with all photos displaying a high level of professionalism and creativity. Overall, Ruchika's service was exceptional, and we can't thank her enough. Thank you, Ruchika, for helping to make our wedding day so special!
Liam and Julia
Photoshoot-  Pre-wedding or Engagement Photoshoot / Couple Photoshoot in Wellington
Just want to give our appreciation to Ruchika and her husband, DJ, for capturing such memorable moments of our engagement. There was so much laughter, warmth and patience delivered to us and guests at the event. The guests loved you guys and how you made them feel when taking photos so big thank you. We are so pleased with how the photos turned out and appreciate the effort that goes behind delivering quality pictures. Thank you 🙂
Pravik and Hina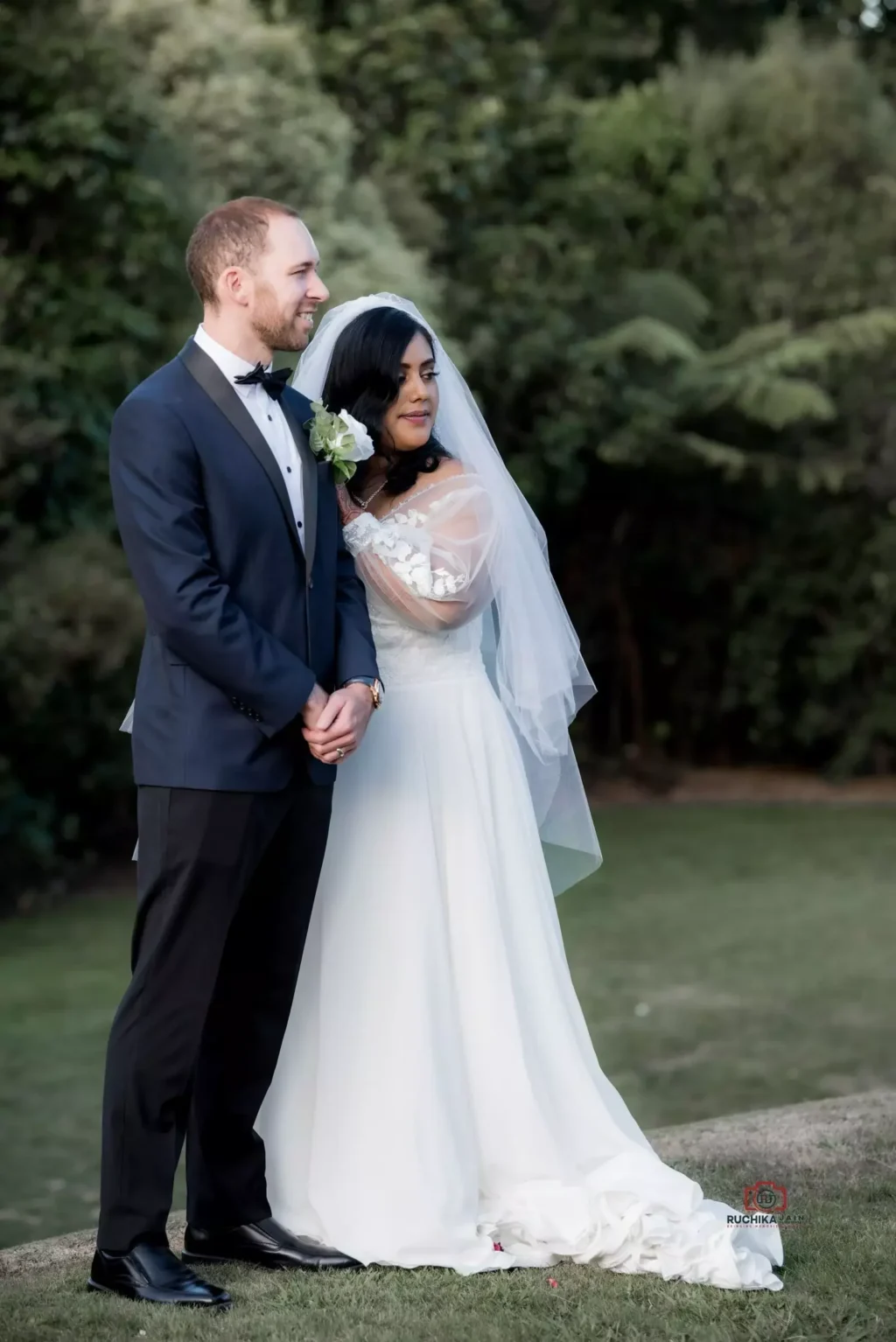 Elopements and Wedding Photography
Engagements | Anniverseries | Pre-wedding photography
Need Help Planning Your Big Day?
FAQs
What services do you offer?
We offer Photography and videography for weddings, elopements, engagements and anniversaries.
How can I book your services
Get in touch with us anytime to discuss your event specifications prior to booking. We will go through the process together.
What is your pricing structure
See our Pricing Page to get the Pricing structure for you.
Do you offer destination wedding services
Yes, we are always ready to travel for weddings and elopements. Discuss with us to plan the trip.
How long does it take to receive the final product
You can expect around 2 to 3 weeks to get the final photographs.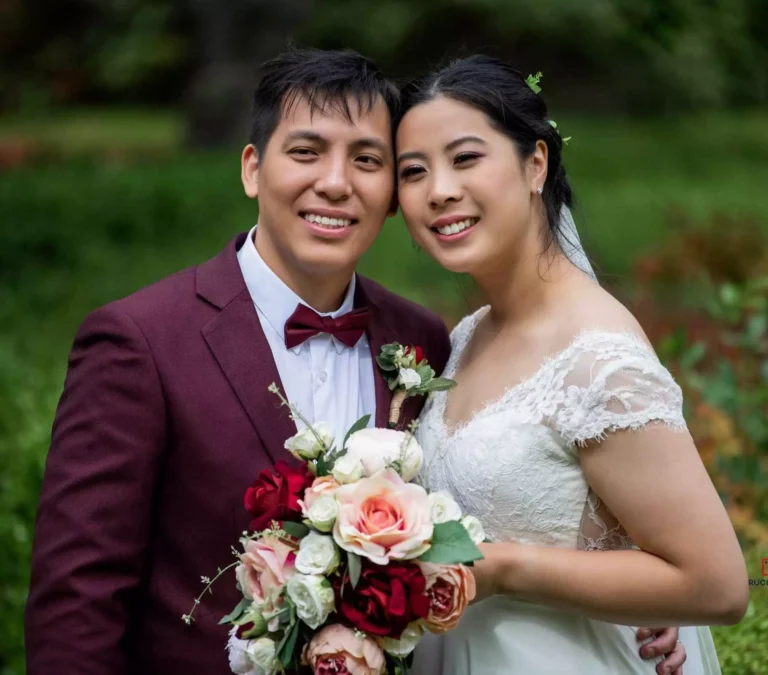 Ready To Make Your Dream Wedding A Reality?
Head over to our contact Page to shoot us a message and lets make this thing happen!
Let's Talk